Translation in the Age of CX
Improving CX is a clear path to building long-term business advantage and competitive differentiation. However, it requires a commitment to dramatically increasing communication, listening, and information sharing with customers. The huge impact in content translation is explored in this post.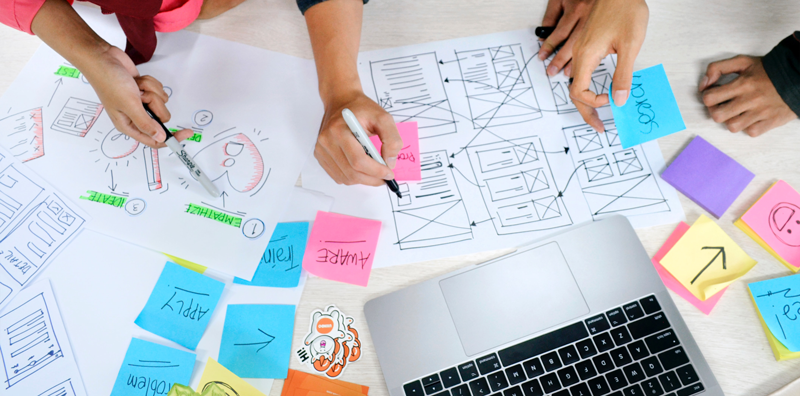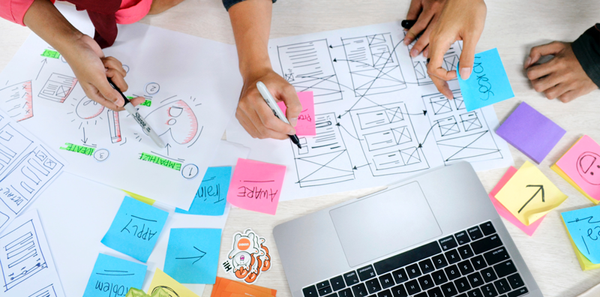 What do we mean when we use the term "customer experience" or CX?
CX is the sum of impressions associated with a brand for a particular customer. CX is built over different stages of the customer journey and encompasses all the interactions the customer has with the brand. It may include both positive and negative feelings, incidents, and expectations.
Customer experience can be linked with the direct experience and overall perceptions of:
Convenience
Responsiveness
Speed
Quality
Aesthetics
Value alignment
Pleasure
Ease of access
Omnichannel capabilities
While CX is sometimes equated with making more information available online, with customer surveys, or increasing digitization of customer interactions, it is more. Much more.
Commonly used snapshot measurements of CX like CSAT (Customer satisfaction) and NPS (Net promoter score) give executives a sense of it, but we should understand that true CX "goodwill" is not so easily measured and put on KPI dashboards.
CX is a continuous journey that begins with the first contact or impression from a brand or enterprise and continues for the life of the customer engagement.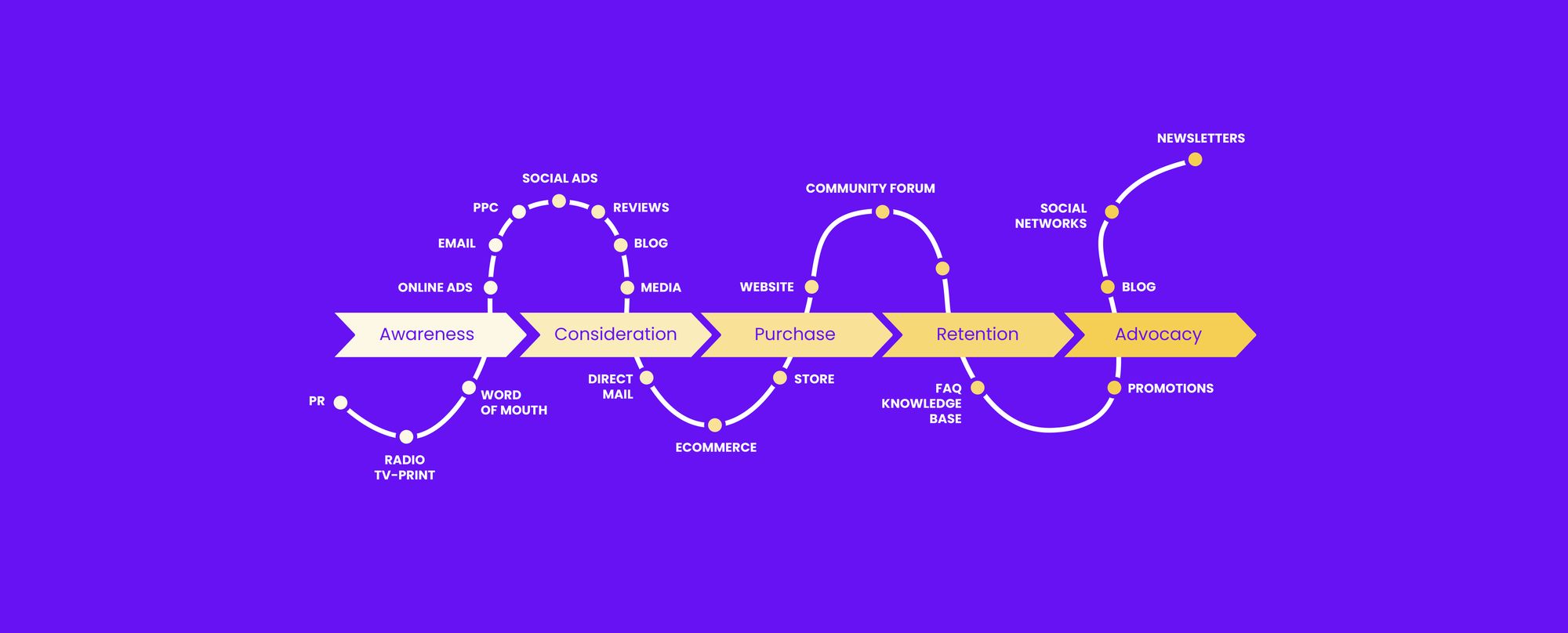 Why CX Matters
As more of the world gets more accustomed to a digital-first buyer journey, especially with the challenges created by the pandemic, companies have focused on more engagement with their customers via digital channels. In an increasingly digital world where products and services are scrutinized in the court of public opinion, customer experience (CX) is king.
What truly makes for a good experience? Speed. Convenience. Consistency. Friendliness. And one big connector: human touch - that is, creating real connections by making technology feel more human, and also giving employees what they need to create better customer experiences.
People are increasingly more loyal to the retailers, products, brands, and devices that consistently provide exceptional value with minimum friction or stress. Value is created from the complete CX.
Every interaction is a direct reflection of the company's brand. Convenience—seamless transition from tablet to smartphone to desktop to human—is a baseline expectation.
The benefits of providing superior CX are increasingly clear:
Consumers will pay a 16% price premium for a great customer experience AND are more likely to be loyal to the brand. – PwC
Among US consumers, 63% say they'd share more information with a company that offers a great experience. - PwC
"Customer Experience leaders grow revenue faster than CX laggards, drive higher brand preference, and can charge more for their products." – Forrester's Rick Parish.
#1 – By 2021, customer experience will overtake price and product as the key brand differentiator – Walker
Consumers are 3.7x more likely to recommend an organization after a positive customer experience. - Qualtrics
Maximizing satisfaction in the customer journey can lift revenues by up to 15% and lower the cost of serving customers by up to 20%. - McKinsey
The consequences of providing what is regarded as inferior CX are also quite clear:
One in three consumers says they will walk away from a brand they love after just one bad experience. This figure is even higher in Latin America, at 49%. – PwC
92% would completely abandon a company after 2 or 3 negative experiences. - PwC
Thus, we see increased attention on what it means to get CX right. Done right, technology can help companies create phenomenal customer experiences and reap the resulting benefits: however, a large majority of the top-performing companies report paying close attention to the human experience around digital and tech.
Companies won't be able to solve their customer experience problems with technology alone—it's just the enabler. Employees also need to be empowered, supported, and allowed to make mistakes, and a majority of customers around the world report that a positive experience with a brand is more important than advertising.
Nearly 80% of American consumers point to speed, convenience, knowledgeable help, and friendly service as the most important elements of a positive customer experience. It is important to note that it is the combination of technology working together with competent, friendly humans that matters.
According to a PwC survey, only 49% of US consumers say companies provide a good customer experience today. So, there is much room for improvement.
Cultivating a customer-centric culture is a critical component of building the brand CX. This calls for targeted efforts to build employee capabilities across the enterprise. Truly customer-centric companies train employees at every level of the organization and in every function, from sales to accounting, to make sure they understand the role they play in maximizing the customer's experience.

The Pandemic Impact
The pandemic has accelerated the steady growth trend in digital interactions with customers, and many believe that the opportunities and paradigm shifts that have emerged will persevere postcrisis.
The increase in digitization has affected both the B2C and the B2B market. Consumers who grow accustomed to superior B2C digital CX also expect the same kind of user experience in B2B scenarios. The rate of change in digitization was dramatically influenced by the pandemic. McKinsey estimates that the pandemic impact across the globe was to accelerate digitization by an average of seven years.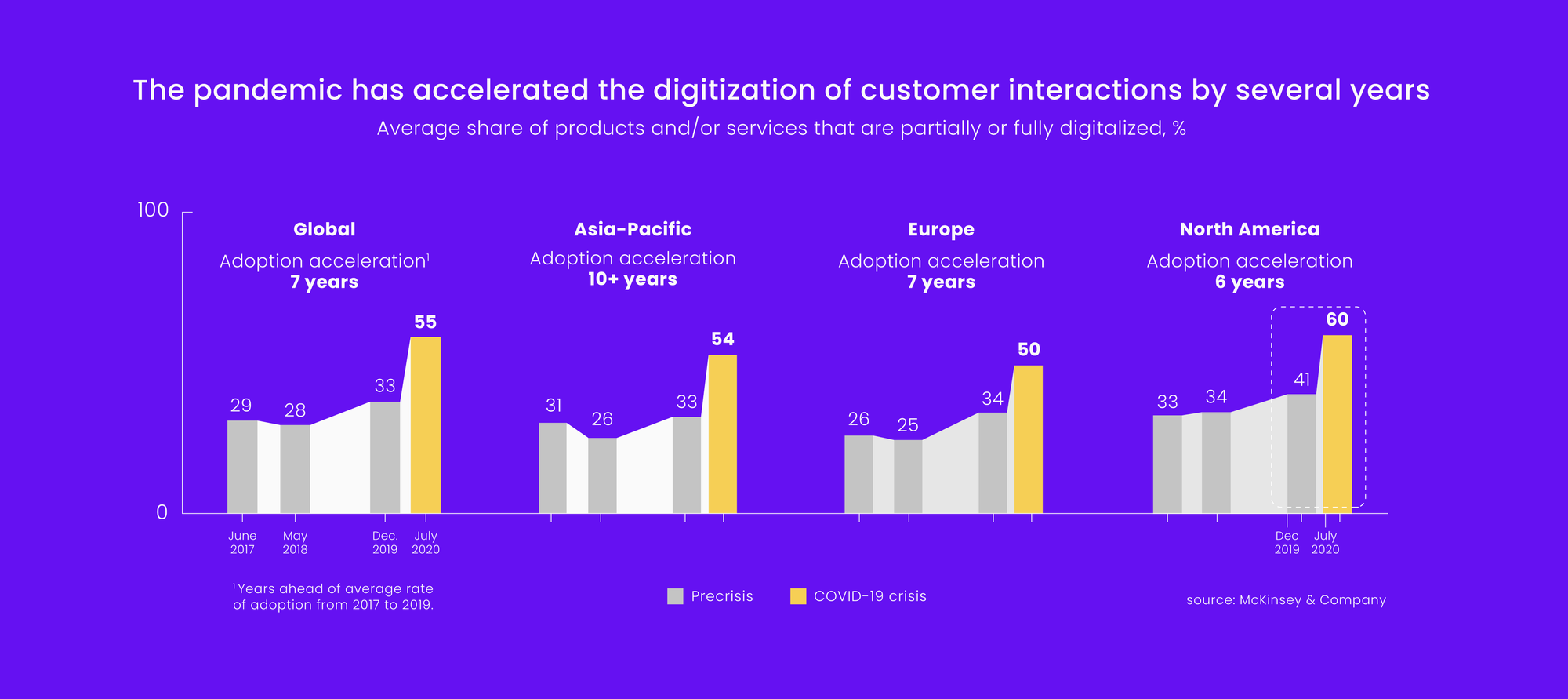 The pandemic drove B2B customer behaviors to begin to shift dramatically, favoring video conference interactions with sales reps over in-person meetings. eCommerce marketplaces have emerged as a preferred mode of interaction over direct sales rep interactions in many B2B settings in the last year (2021).
The Key Requirements to Enhance CX
Much of the customer journey today involves a buyer interacting independently with content related to the product of interest. CX leaders today increasingly understand that on digital platforms, useful, and relevant content is how this journey is enhanced and improved.
Understanding and providing relevant content that matters to the customer is a prerequisite for providing superior DX and CX and enabling customer success.
Customers want personalized, relevant information to guide their purchase decisions, and also want self-service support content to be able to be as independent as possible after they buy a product.
Thus, brands need to provide much more content, both in terms of volume and relevance, than they traditionally have provided.
Gartner and other analysts have identified that the ability of a buyer to access and gather relevant information related to a purchase decision independently is a critical requirement of the modern buyer in both B2C and B2B scenarios.

There is now also an acknowledgment that customer reviews of unique and personal CX experiences of previous customers are very important to new customers who are in the final stages of their purchase evaluations.
Customers across industries have shown a strong preference to see authentic, validated reviews of shared independent customer experiences that may inform a buyer of potential problems before purchase, and also identify possible support issues after the purchase.
In many eCommerce marketplaces, customer reviews can be THE most influential driver of purchase behavior.
The transparency and trustworthiness of these reviews are often more impactful to a buyer than much of the organization's own product marketing content.
"Customers spend much more time doing research online -- 27% of the overall purchase evaluation and research [time]. Independent online learning represents the single largest category of time-spend across the entire purchase journey."
-- Gartner
Developing better CX also involves building better collaboration and knowledge and data sharing models across the organization.
Customer problems are not merely sales issues. The root cause of customer problems often runs across departments, and developing structural solutions, and improving the CX requires collaboration, cooperation, and knowledge sharing across the organization.
Experts have noted that leaders develop "digital agility", that enables cross-function collaboration focused on mapping and optimizing customer journeys which in turn leads to gathering the right data to drive predictive analytics to enhance and improve CX.

While technology is a critical enabling tool for improving CX at a structural level, delivering better CX also requires a significant investment in the employee experience, empowerment, training, and a cultural reset to develop customer-centric and customer-friendly solutions. Alert, motivated employees are needed to identify and reduce the many friction points that exist in most organizations.
Some experts say that the human development efforts are as critical as the core-technology foundations, and the understanding of the buyer journey.
Reducing friction for customers requires that the organization empower employees to focus on higher customer satisfaction, which can only happen in a supportive, and empowered culture of forgiveness that encourages learning.
This may require new ways of working, with more focus on the employee experience, and a sophisticated view of the human-machine interactions, to ensure that the foundational technology supports and enhances BOTH the customer and the employee experience.
Good customer experience leaves consumers feeling heard, seen, and appreciated, and this is most often based on human interactions.
Automation matters, but making sure customers can reach a human when one is needed is often critical. Additionally, automated solutions should "learn" from human interactions so the automated experiences also improve.
The Translation Implications of CX for the Global Enterprise
Language translation in the enterprise is most often managed by localization departments that focus on relatively static content.
Even though most localization departments have been seeing a steady increase in demand for translation, traditionally this department has focused on getting critical customer-facing documentation, marketing materials, and surface-level web content translated into the languages relevant to target international markets.
Much of the focus of localization has been on what is deemed mandatory content. This includes packaging material, user documentation, marketing collateral, and software interfaces and manuals. The top-level content of the website might also be translated, but much of the product, support, and deep marketing content is beyond the scope and budget of most. Even for the largest organizations, the translation volumes rarely exceed a million source words a month.
With a CX focus, the picture changes drastically. CX is much more focused on dynamic, fast-flowing, continuously changing, real-time content. It is also broader and deeper in terms of content coverage than is typical for localization. To provide the global customer the same CX as a US customer, significantly more volumes of content need to be translated.
Much of this content is unstructured and related to communication, broader, deeper customer support, listening to customer feedback, customer reviews, internal communications, knowledge sharing between globally dispersed internal workgroups, social media analysis, and much more.
Thus, in terms of monthly word volume, this can often mean that hundreds of millions of words or even billions of words need to be translated to provide the same buyer journey to global customers.
Given the sheer volume of content that has to be translated by machine, also requires that it is increasingly served to customers without comprehensive PEMT or even any editing.
The translation production mode used for a million words a month does not make sense for the scenario which requires a billion words a month.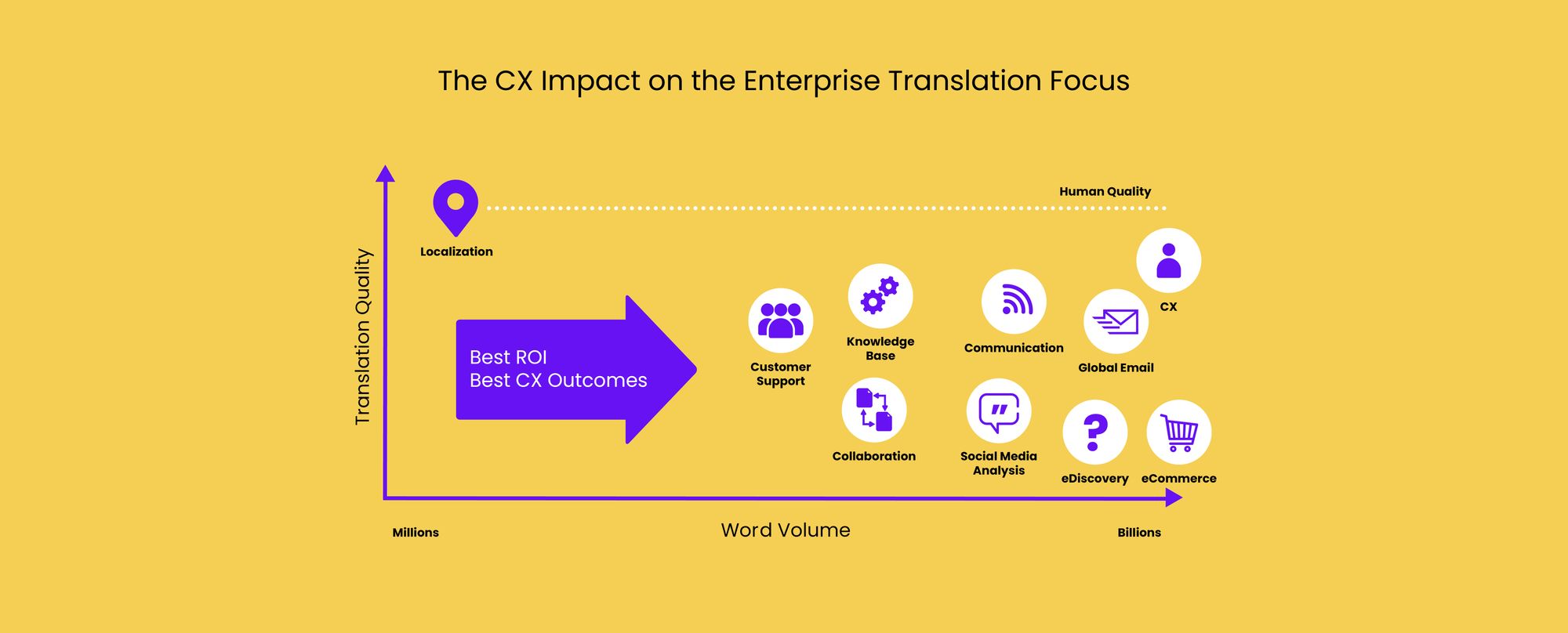 Localization processes often use a Translate-Edit-Proof (TEP) approach where all the translated content goes through one or more levels of human processing and refinement. Research shows that there is limited use of MT by localization-focused teams, and on average, in 2021, the top 170 LSPs use MT in less than 15% of their customer translation production workload.
Also, generally, the use of MT post-editing (PEMT) focuses on virtually all the MT content, and the motivation for any limited use of MT is primarily for efficiency reasons (cheaper and faster).
Global CX cannot be improved without using much more MT. MT acceptance is increasing because of the combined impact of the following:
Market leaders show the benefit of translating CX-related content with sophisticated and expert use of MT,
Human linguist evaluations show that MT output is often indiscernible from human translation,
Direct customer feedback on the usefulness of MT content suggests that customers are willing to accept "imperfect" MT to get broader content access and faster response,
To ensure that the global CX is equal across languages to minimize revenue loss,
The increasing importance of community and customer-created content (UGC),
The growing importance of self-service for most digital-first customers,
Emerging fast-growing markets in Africa, the Middle East, and South Asia will need more MT.
The inconsistent translation practices across languages result in sub-optimal CX for customers of less-translated languages who prefer to see content in their own language.  This in turn can dramatically affect revenue from underserved global markets.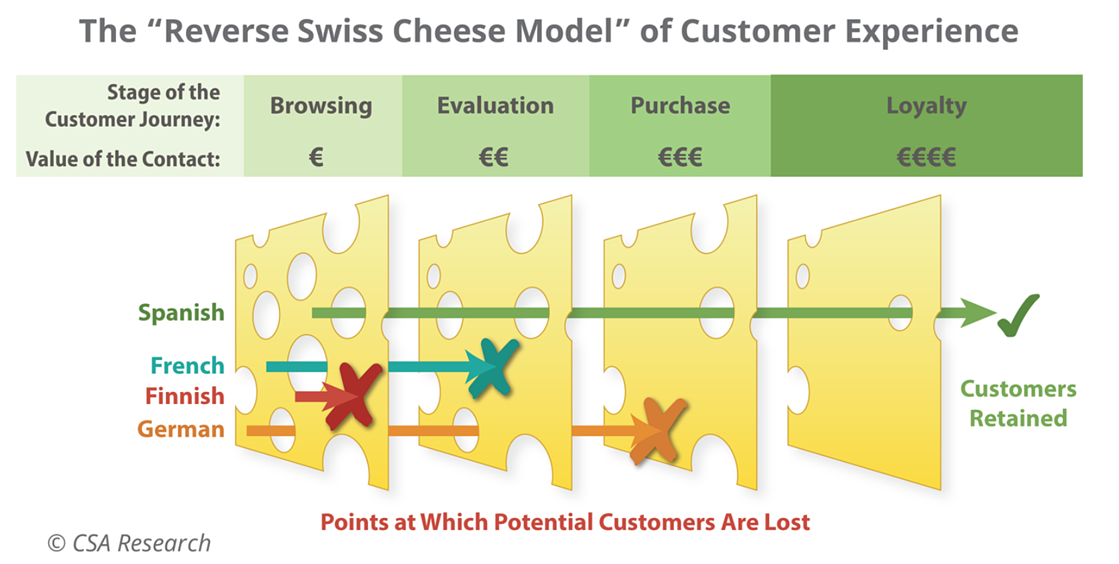 Since CX content volumes involve a steady flow of hundreds of millions of new words, not only is specialized MT technology necessary but there also needs to be a close and tightly integrated feedback loop with linguists who provide corrective feedback to enable continuous improvement of the MT output quality.
The optimal translation production mode for CX scenarios needs highly responsive MT that continues to evolve in quality with ongoing feedback. As it is simply impossible to deliver a billion words at TEP quality, organizations must analyze the content and determine what the right mix of MT and human input is for different kinds of content. The higher the volumes the greater the need for automated translation.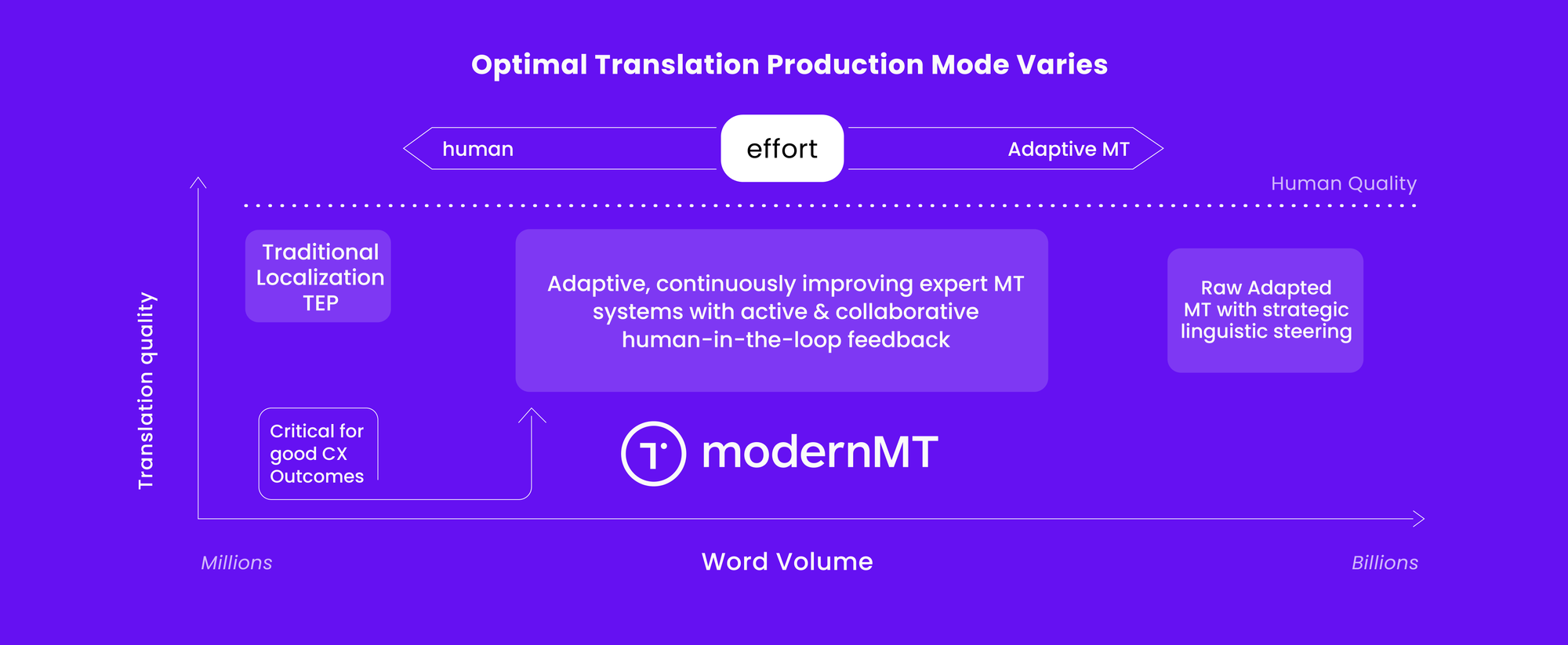 Thus, MT output for internal communications, user reviews (UGC), or social media analysis will have less human oversight, but customer support content can get more human input to ensure the MT output quality is higher for knowledge base and technical FAQ material.
The translation production process in the current "digital-first" reality means that digital content and software interfaces are in continuous update and evolution cycles.  Thus, the translation production process frequently involves tens of thousands of small (50 -100 words) translation tasks per month and is often called "continuous localization". The two most widely used tools are translation memory (TM) and translation management systems (TMS) which are important to enable this kind of localization at the required scale.
However, while TM is valuable to the MT development process and is "AI-ready", the same cannot be said for TMS systems in the CX translation-needs context.
TMS systems are instrumental in working within the structured localization context, which needs the translation workflow and project management, and monitoring capabilities that typical localization content requires.
Current TMS systems, however, are not the optimal tool for the less structured, more varied, faster-flowing, CX content. TMS systems are optimized for relatively low-volume high-touch, project-management-heavy, localization workflows. They were simply not designed to handle the sheer volume of UGC, and real-time dynamic communications-related content around CX, that needs little or none of the core TMS functionality.
As translation focus moves to service high-volume, fast-flowing social media, UGC, real-time chat, email, and collaboration around knowledge content, it makes much more sense for the systems containing this content to connect directly into adaptive MT with integrated corrective feedback (learn-fast, improve quickly) systems, or data interchange layers that are built for 100X+ the scale of most current TMS systems.
Both automated and human translation services need to connect to Enterprise CX infrastructure much more seamlessly, dynamically & directly to deliver purpose-ready translation where needed.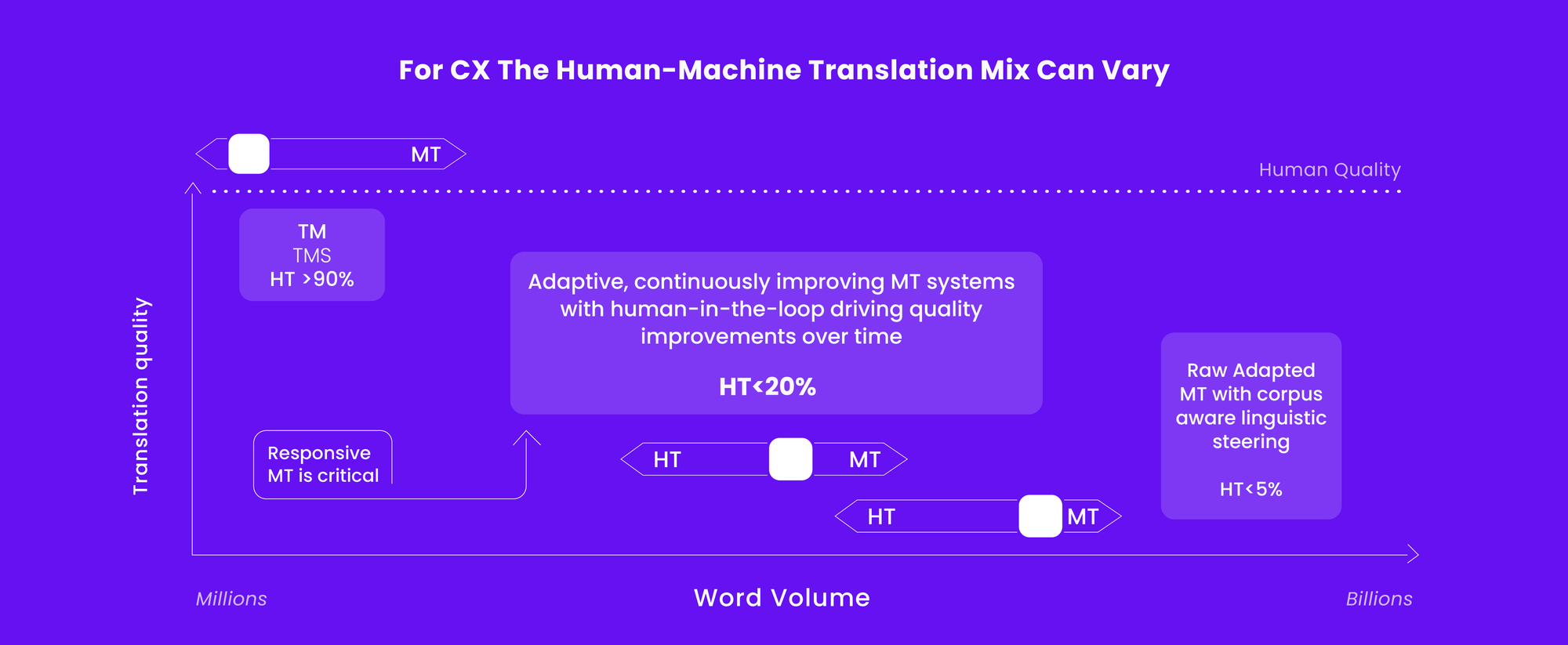 This explains the increasing interest in concepts like "LanguageOps", "TranslationOS",  "Language Platforms" and the notion of a Translation Layer for the Enterprise OS.
As translation penetrates deeper into the core IT infrastructure of the enterprise, there are a growing set of use-cases that have little or no need for the core functionality of TMS systems, especially for CX and eCommerce-related content.
Adaptive MT-connected TM tools are still valuable in this greatly expanded translation context, as they provide a means to input linguistic feedback and drive improvements in MT output quality over time. It can only be done over time because there is too much content.
This is easily understood in the context of content seen on a multilingual eCommerce site. The content on any given page is not treated the same way when considering translation production options. Many eCommerce sites will have millions of such listings. There is always a small volume of critical content that needs to go through the standard localization process, but the large bulk of the volume is better handled by different human-machine mixes that aim to produce translations that are fit for purpose and enhance the CX, and facilitate customer evaluation and understanding.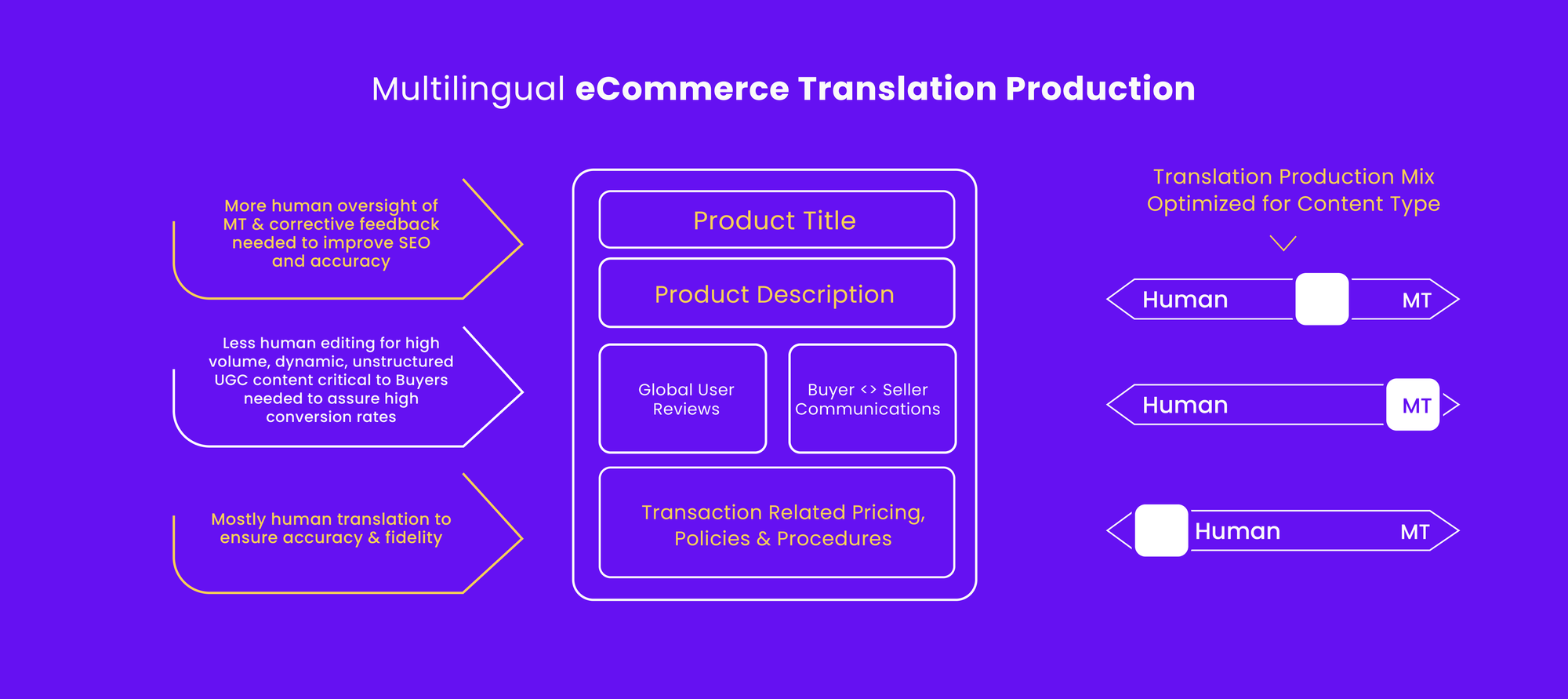 Translation in the Age of CX is different because it is more dynamic, more varied in quality, and more real-time and instantaneous. The key attributes can be summarized below:
Scales from millions to billions of words a month
Integrated into critical communication, collaboration, and customer data platform infrastructure
Able to vary production modes for varying translation quality needs
Enables pervasive but differently optimized translation capabilities across the enterprise
Goes beyond the capabilities of any of the currently available TMS systems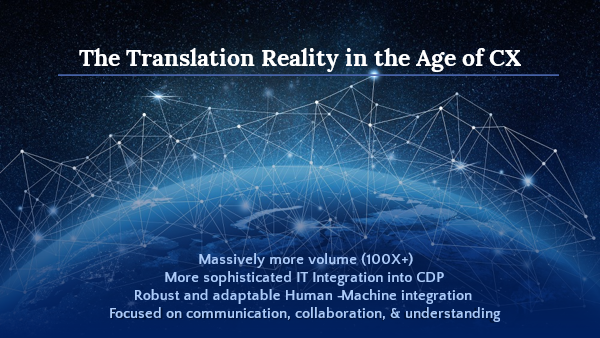 ---

ModernMT is a product by Translated.